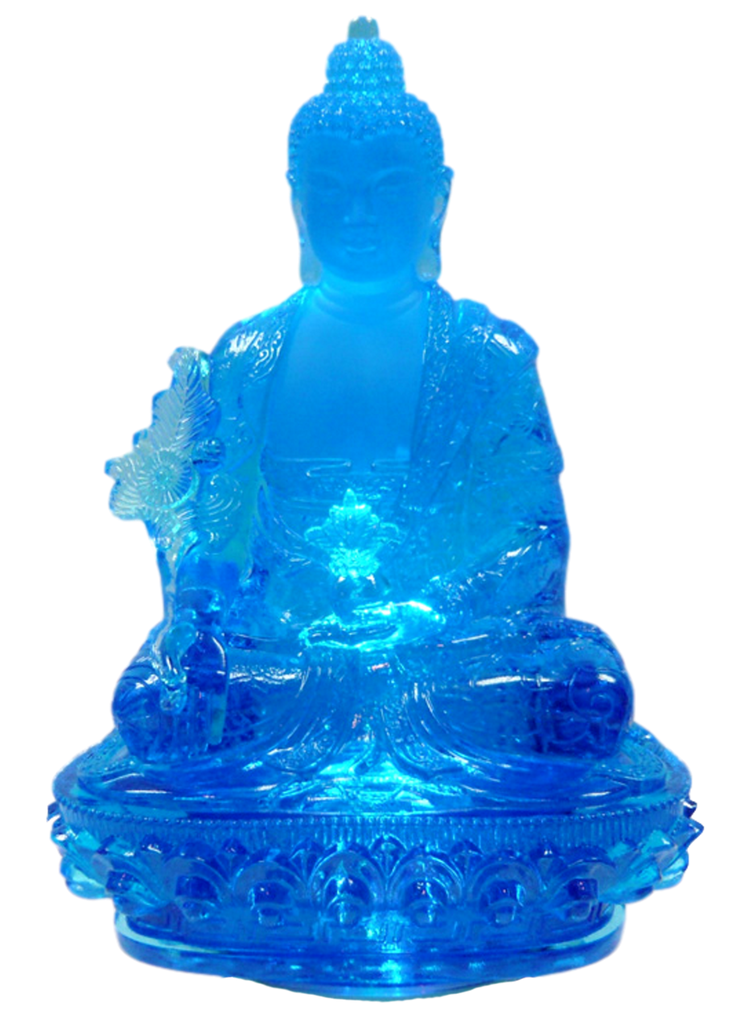 Bejeweled Medicine Buddha
---
The Medicine Buddha is highly respected in Singapore & here you can locate the biggest Medicine Buddha stature in Singapore, the Kong Meng San Phor Kark See Monastery. The Medicine Buddha is the Buddha of Healing & Medicine in Mahayana Buddhism.
In the traditional paintings, this Blue Glazed Medicine Buddha  is famously known as Bhaisajyaguru, is bounded by numerous herbs and medicine, with auras of therapeutic energy glowing from his head and body. As Medicine Buddha's promise was to aid in curing all the sick and the injured, he is often called upon to help eradicate sickness.
According to the legend, he transformed himself into a radiant blue light Buddha at a large assembly of people, and showed the knowledge of healing and medicine. Thus, he is often portrayed with blue skin, or holding a blue medicine jar & described as a doctor who cures human sufferings by applying the teachings of medicine.
The Blue Glazed Medicine Buddha is an effective & outstanding Feng Shui cure for the Health area of your home (Southeast). For this special application, it is better to choose an image or a real wall hanging with the Medicine Buddha rather than a figurine for this specific application.
The Blue Glazed Medicine Buddha Feng Shui item is available for purchase online now.
---
Share this Product
---
More from this collection